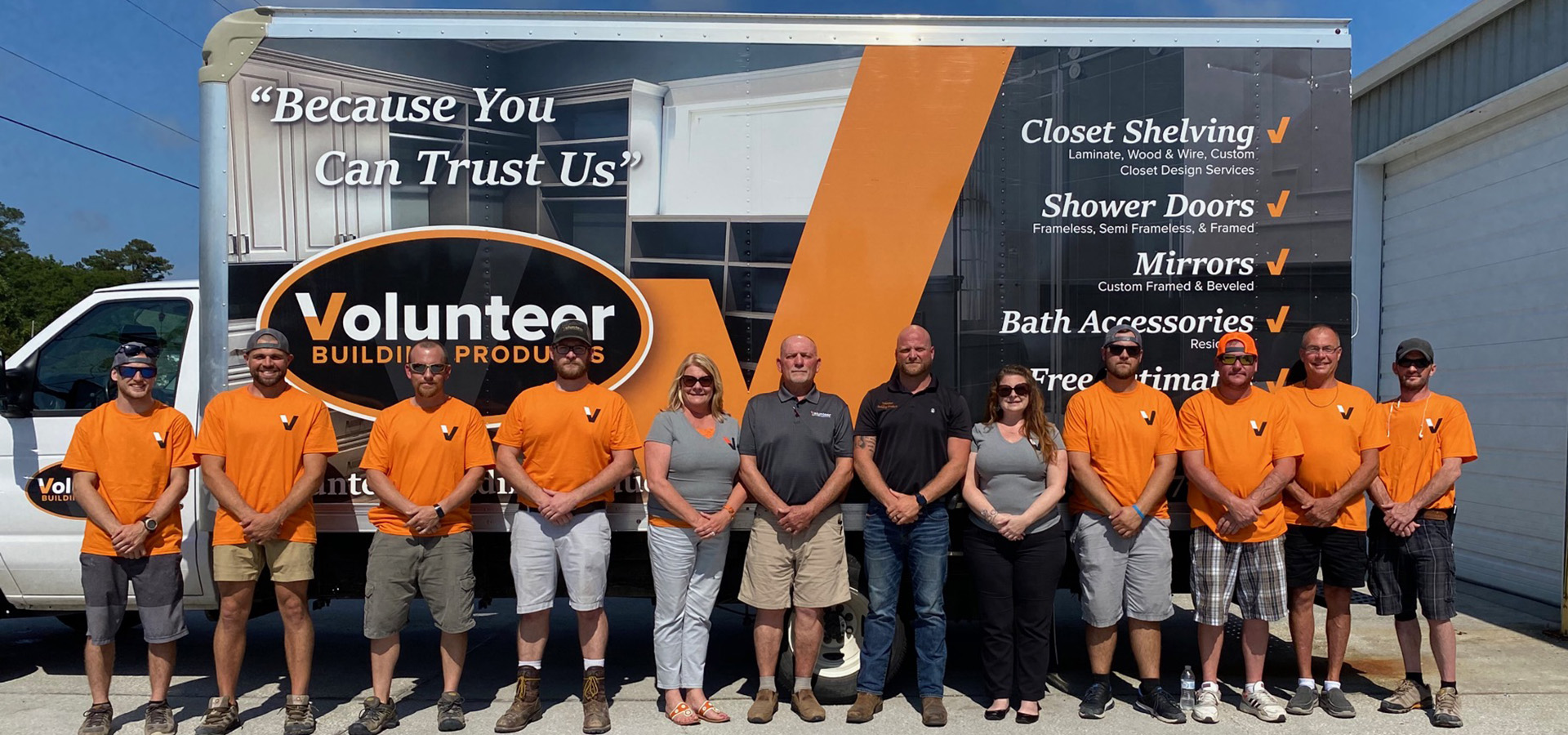 Volunteer Building Products specializes in Custom Closet Systems, Shower Doors, and Mirrors.
Our Goal at Volunteer Building Products is simple, treat every job as if it were being installed in our own homes.  From design phase to installation, we strive to make it as easy as possible for homeowners and builders to get the results they envisioned.
Volunteer Building Products Inc. was started in 2002 by Chuck Tenney.  Moving here with his family over 25 years ago has given him a clear view of all the building that Myrtle Beach has experienced.  With over 40 years of experience in all aspects of the building industry allowed him to start and grow this successful family business.
Surrounded by dedicated employee's has made it possible for Volunteer Building Products to maintain a reputation of high quality, reliability and customer service that we are all proud of.
"Because you can trust" is on every one of our trucks.  You can trust that we will be here for you today, tomorrow and for years to come.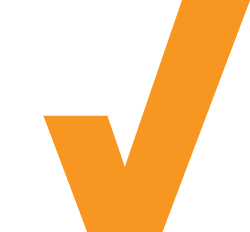 Because you can trust us!
We have worked with Volunteer Products for over 10 years. They are an "A" subcontractor. We can count on them to be experts in the products they provide to us. The work and attention to detail they put in for our clients is visible in the product they deliver. They are always working with us to meet our schedule. Warranty items are taken care of quickly when the arise. Volunteer Products is a subcontractor we are proud to call a vendor partner.
This was our first ever custom home build, and most certainly a dream of ours. The design was a modern industrial farmhouse with very clean lines, all white interiors, and a lot of matte black accents! Matt and Volunteer Products understood our vision from the beginning. They were our favorite vendor to work with during the process because of their customer service, skill set and follow through. Matt offered tremendous guidance on the tasks that seemed small but were ultimately overwhelming, like the closets (which turned out beautifully). Our master bathroom was also quite a task, due to the very large shower with an amazing custom sliding barn-style glass door and two large custom mirrors for an unusually long vanity. All of the risks were worth it and made possible by Volunteer. We can't thank them enough for helping to make the dream come true!